Rebels bring home the bronze!
---
---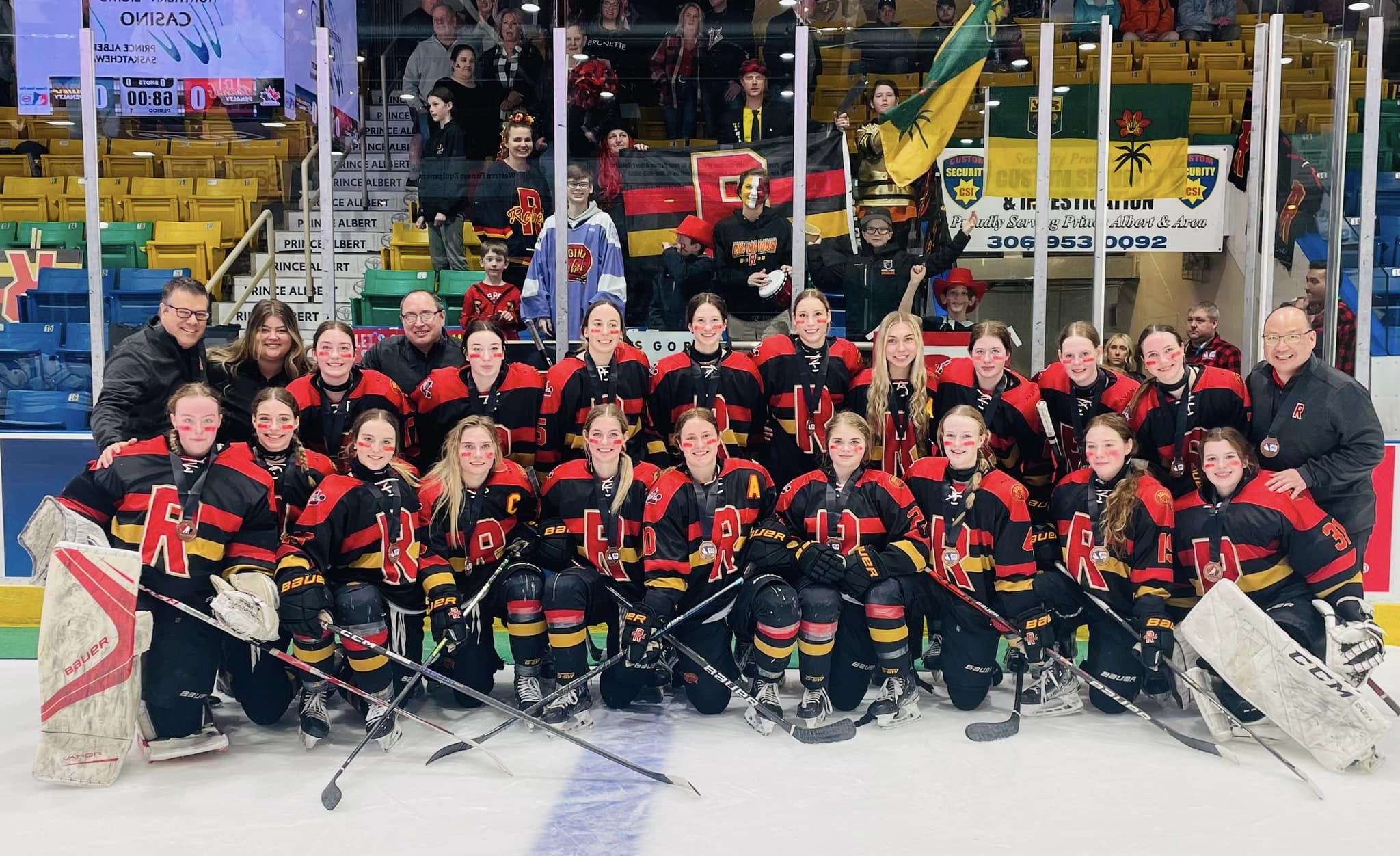 ---
We are very proud to acknowledge our U18 AAA Rebels bronze medal win at the 2023 Esso Cup!
This was their first appearance in the national championship since 2013. They came through the tournament with a record of 4-3, and beat the Northern Selects 5-1 on Saturday to finish in third place. That win secured the Rebels first ever medal at the event. The Rebels previously finished fourth in 2013 and 2010.
Greta Henderson was also named Top Forward in the tournament. Great job Greta!
Huge CONGRATULATIONS to all of these young ladies, and their coaches!
They put in an incredible amount of time and a great deal of effort...and it sure paid off!
2023 Regina Avana Rebels
Ashley Breitkreuz, Carys Cross, Amber Daley, Kadence Dansereau, Mya Girard, Avery Gottselig, Addison Greve, Ashley Grice, Peyton Halayka, Greta Henderson, Rayna Hennie, Jada Johns, Emily Karpan, Berlin Lolacher, Brooklyn Nimegeers, Makayla Peters, Chloe Sorenson, Hannah Tresek, Stryker Zablocki
Head Coach: Mike Merk Assistants: Corey Terry, Talia Terry, Donny Mah