2023 HRI Annual General Meeting
---
---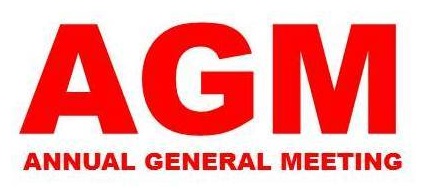 ---
The Annual General Meeting (AGM) of Hockey Regina Inc. (HRI) will be held on Thursday, April 27, 2023 at 7pm at the Queensbury Convention Center. At the meeting, the election of the President (one year term) and 5 new Directors will occur - four 3-year term positions, and one - 2-year term position. The nominees for Directors receiving the most votes will serve the 3-year terms. HRI is seeking individuals to effectively represent its' membership and to guide Hockey Regina's future. HRI operates as a minor hockey association within the governance of Hockey Canada and Hockey Saskatchewan. The purpose of HRI is to:
Promote, govern and enhance minor hockey in the City of Regina for the good of all players
Foster community spirt and sportsmanship amongst all players, coaches, parents, officials and sponsors and increase the interest of the game of hockey in the City of Regina
Lead in the development of players, coaches and officials by providing programs that enable them to reach their desired potential in an environment of excellence for both competitive and recreational hockey play
The procedure for Board elections is established in Bylaw XVI - Election of Directors.
The role of the Board of Directors is to ensure HRI fulfills its' purpose, which is achieved through:
Strategic planning
Overseeing the management of HRI
Support and evaluation of the Executive Director
Enhancing the image of HRI.
Board members are subject to the HRI Code of Conduct. Desired qualifications for Directors include:
Basic knowledge of the programming offered by Hockey Regina
Basic knowledge of corporate governance
Strategic thinking and long-term planning skills
Ability to understand basic financial statements
Ability to commit the necessary time to Board and Committee meetings
Strong communication and interpersonal skills
The current Board has identified the following skills as being particularly desirable for the upcoming terms, however candidates need not possess any of these qualifications to run for election:
If you are interested in serving on the Board for Hockey Regina, a signed nomination paper and resume must be submitted five (5) business days prior to the AGM. Candidates may also be nominated openly at the AGM for the position of Director if there are more vacancies for that position than there are nominated candidates. Candidates will be elected through a secret ballot at the Annual General Meeting and the candidates receiving the greatest number of votes shall be declared elected.
Note that candidates for the position of President shall submit their signed nomination papers 30 days prior to the AGM. Candidates for President must have been a Director for at least one full year once in the previous three years.
Nomination form PDF